Our philosophy of foreign missions centers on establishing and maintaining relationships with partner churches in the countries to which we send teams. We currently partner with Iglesia Betania de la Reforma in Cali, Vida En Su Palabra in Riohacha, Iglesia Reformada Nación de Dios in Cartagena, as well as others throughout Colombia. Each year, we send teams to support the evangelistic efforts of these churches and associated congregations in the area.
Colombia Missions
Grace Fellowship is currently working with the following missions organizations in Colombia:
Iglesia Betania de la Reforma Cali (Bethany Reformed Church of Cali)
In 2014, we began a partnership with a network of reformed churches in Cali, Colombia. In addition to direct financial support, Grace Fellowship sends teams to Cali to assist these churches in their evangelistic efforts (in schools, parks, and on the streets), to encourage the believers, and to provide training and resources.
Pictured here is Pastor Javier Gil (far right) and his family— son Tomas (far left), wife Gloria (second from left), and daughter Abigail (third from left). Pastor Javier planted the church in 2007 and has successfully planted nine other churches in the region as well as another in Cuenca, Ecuador.
Iglesia Reformada Nación de Dios (Nation of God Reformed Church)—Cartagena
Grace Fellowship began a partnership with this church in 2019 having known its current pastors, José Ángel Ramírez and Eddie Cantillo over several years. This church of 130± members is located in Cartagena, Colombia. In addition to his work with the church, Pastor José also serves as the area coordinator for Seminario Reformado Latinoamericano, a seminary dedicated to the formation of trained leaders in the Reformed churches across Latin America.
José and his wife, Lizeth have two children, Jeremías and Belén.
Eddie serves as pastor at Nation of God Reformed Church in Cartagena, Colombia. His ministry focuses on the poor, urban area of the city. He is a church planter and is also provides evangelism training for other churches in the immediate area. And if you ask him, he'll give you a SWEET haircut!
Eddie has been married to his wife, Karen since 2008 and they have four children.
Iglesia Vida en su Palabra (Life in His Word Church)—Riohacha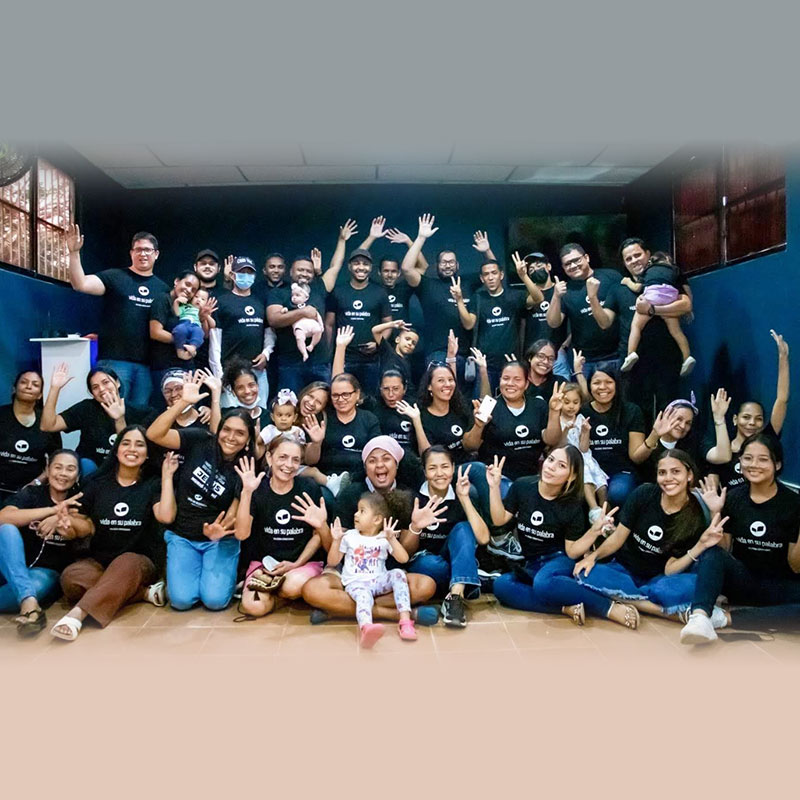 Grace Fellowship began working with Iglesia Vida en su Palabra in 2018 having a long-time relationship with the church's co-pastor, Eduardo Fergusson. Together with the other co-pastor, Andrés Aguilar, this growing church is committed to bringing solid, reformed, gospel-centered teaching to the north coastal area of Colombia.
Pictured here is Pastor Eduardo and his wife, Etna and their two children, Emma and Ethan.
Instituto Bíblico Reformado Nueva Providencia (IBRNP)
Grace Fellowship actively supports Latin America's efforts to train pastors at IBRNP by sending teachers for short-term Seminary courses.